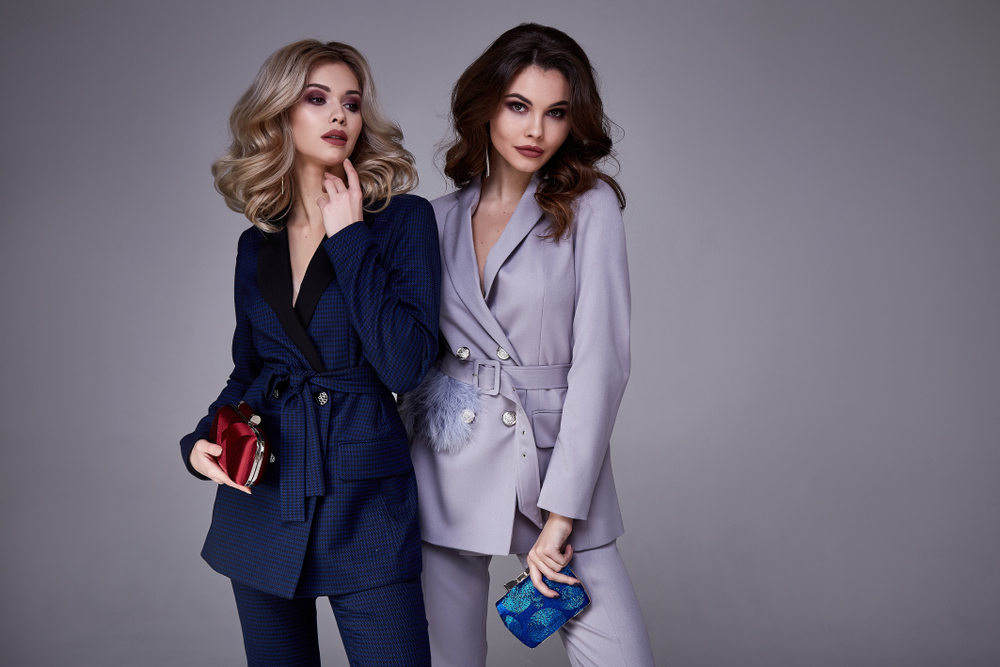 22 Aug

Forecasting the Fall Fashion Trends of 2019

The fall fashion forecast 2019 is here, and we are listening to what was said on the runways. There is a call to the 70's, the 80's and the 90's. Some pieces have no era but are timeless staples of fashion. It is time to pick your decade and look fantastic this fall. Brands such as Gucci, Chanel and many more are showing the way for what you need to wear for fall fashion 2019.
Bags That Can Fit in Your Bag
Micro-micro bags are here. Being labeled as The Bitty Bag, they are large enough to fit a single coin of your spare change. But their size is their charm. Designers such as Chloe, Salvatore Ferragamo, and many more are already showing off their bitty bags. Snake print or croc-embossed leather are the styles to look out for.
Purple Rain in Fall Fashion 2019
Last year's Pantone Color of the Year was Ultra Violet, yet fall 2018 saw the arrival of Millennial Pink in a big way. This year, 2019, the Color of the Year is Living Coral and fall is going to see peeks of Millennial Purples. Whether you go for an orchid hue from head to toe or add some lavender to your accessories, floral and purple styles are going to be a big hit come the fall.
Birds of a Feather
Feathers are going to be everywhere and anywhere. But not in abundance. You won't be walking around with heavy furs and feathers draped over your shoulders. Instead, it will be detailed pieces and trims. Prada is currently at the forefront of the feather movement with boyfriend jeans trimmed with ostrich feathers that will blow you away.
For the Professional Look: Cinched Suits
Suits will always be in fashion, but the fall fashion forecast 2019 is showing that the focus of your suit is the belt. The professional look is all about having your suit nipped in at the waist. What we really like about this fashion trend is that there isn't a need to buy a new suit, just a great looking belt.
Satin
The 90's and satin are back in town. Versace brought its amazing dresses to 2019, and they still look fabulous. Neon hues and lace edges are the colors to go for, with designers Christopher Kane and Brandon Maxwell agreeing. The silky finish is ideal for a formal event but can just as easily be worn to the office in the form of a button-down.
Asymmetric Necklines
Not sure what neckline to wear today? Then wear asymmetrical. Get the vibe of just throwing on the first thing you grabbed out of your closet and look awesome. Carolina Herrera has designed some fabulous asymmetrical necklines that will have you wanting more.
The Long Hem
Coats are getting longer for 2019 Fall. They are sure to keep you warm once the chilly nights come in and will make sure you look fantastic too. Don't expect lightweight parkas either. These coats are to make a statement. Max Mara, Tory Burch, and others have already presented their coats on the catwalks. You will be sure to not only be warm this fall, but look stunning too.
What is on Your Head?
Coats aren't the only pieces making a statement this fall. Hats will be doing just that too. Fall 2019 is the time of the year to make a statement, to stand out from the crowd. Throw out all your beanies and berets, because large hats are what you will want to be wearing come the colder months.
Going Back to School
The runways for Fall fashion 2019 were full of outfits inspired by a uniform look. From polo shirts to sweater vests, they all are coming out this upcoming season. Victoria Beckham and Lacoste are on board and keep an eye out for checks and plaids.
Want to Find Out More?
If you want to know more about the trends for fall fashion 2019, contact our team at Global Trim. Global Trim has been working with global clients throughout the apparel industry to create high-quality garments. Whether your focus is on the latest in fall fashion, sportswear, denim, or surf apparel, Global Trim has got you covered.