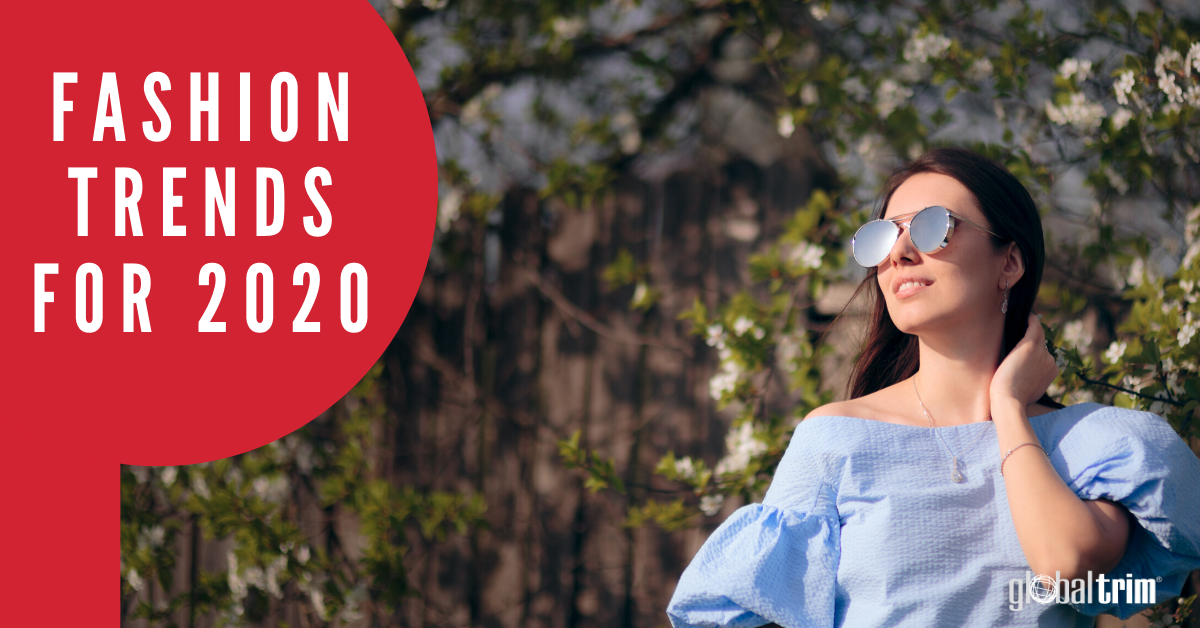 20 Mar

Fashion Trends for 2020
Puffy Sleeves
This dramatic and voluminous sleeve is charming and romantic. As it turns out, blouses with puffy sleeves are trending this year. And the bigger the puff, the better.
What's great about puffy sleeves is that they are an added statement to your outfit. Additionally, when matched with other details, they elevate your look. To add extra oomph, pair it with something edgy like faux leather pants or high waisted jeans. Thank me later, darling.
Pleats
Pleats are hot when it comes to fashion trends for 2020. Feminine, sexy, yet delicate pleats are everywhere this year in many forms to suit all look and tastes.
You've seen an array of choices of pleats on the runway during the last fashion week. From asymmetrical pleated skirts to long pleated dresses, neutral to neon tone – you can never get enough of it.
Buttercup Yellow
There's no denying that colors can improve your mood and influence your emotions. This year, designers are sharing their ideas in uplifted bright and vivid hues galore.
Buttercup yellow is a color you don't want to miss in 2020. Steal Victoria Beckham's look in a beautiful, buttercup yellow trench coat – refreshing and super chic!
Metallic Hue
From shiny dresses and trousers to glamorous bags and shoes, the metallic trend made a significant impact in the fashion industry. This look gives you an instant shot of glitz and is a perfect way to stand out in the crowd.
In runways, the readiest to wear accessories are seen splashed in silver, metallic hues. We suggest wearing your outfits in basic or neutral color to allow the piece to stand out.
Broderie Anglaise
This summer, expect to see fresher and more interesting Broderie Anglaise with a modern twist, irregular embroideries, and intricate patterns.
This season the fabric will be slightly heavier to keep you warm while ensuring you'll look stylish. If you want to wear it during summer months, put on a broderie blouse or midi-dress with cropped jeans and pair it with ankle boots for a sweet, yet cool look.
Maximalist
Power-prints with giant florals, color-blocking, and oversized polka dots are coming this spring and summer season.
There's no such thing as too much with this trend. It's either you go big, or you go home. This season it wasn't just on ready to wear items, but on bags and accessories as well, making it more fun to wear.
Cardigans
Cardigans are the more sophisticated cousin of sweaters. This 2020, cardigans will grow in popularity. Whether you prefer them fitted or loose, oversized or a bit cropped – they can style with basically any look.
Try pairing them with high-waisted jeans and a white top with a pair of sandals, and you are good to go! Or if you want to look daring, wear a long cardigan on its own with a pair of black boots. To add femininity to the look, tie a scarf around your neck. Voila!
Polka Dots
This print might be whimsical to some but that doesn't mean it's challenging to wear. Choose a solid-colored piece to help balance out your look or match it with animal prints (if you dare) or stripes. Wear it with whatever color that's trending this year – could be yellow or red?
Conclusion
The trends highlighted are worn by celebrities and models in runways. It's up to you to style it according to your preferences and tastes. If you need to add trim to your 2020 pieces, you can contact Global Trim to ensure your clothes look perfect on you.